Director General's Message
Over the past 27 years, I have had the pleasure to work at Giant Steps Montreal in a variety of roles. It is now my absolute honour to steward this exceptional organization and collaborate with our partners to improve the lives of people on the autism spectrum. This is an especially exciting time as the organization takes its own giant step into the future and establishes the leading-class Giant Steps Autism Centre. This project is the result of Giant Steps' over forty years of experience and expertise in autism services, our innovative approach, our engagement with the autism community, and our bold vision.
The needs are immense. The time is now. We are the best and only organization to build this centralized hub that is a critical solution to supporting the lifespan needs of people with autism.
We know that this centre is essential to helping people with autism live more independent and successful lives as contributing members of their communities. To do this, we will support the inclusion, education, and success of people on the autism spectrum, raise awareness, advance science, provide training and support, and help the community become more inclusive.
Our society's greatest strength is its diversity. By including people on the autism spectrum in every facet of society, identifying their unique talents and offering appropriate services and support, we can, indeed, celebrate this diversity.
Whether it's a child's first word, a breakthrough with math learning, a student's successful transition back into their community school, a teen's proud participation in a community-based employment experience program, an adult's first job, supporting a parent though a tough time, ground-breaking research findings, or bringing training and awareness to a group of police officers – each day at Giant Steps, we change lives. We can and must do more. The new Giant Steps Autism Centre is the key to the future of autism services.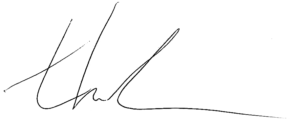 Thomas Henderson, BA, MAdED
Director General, Giant Steps School